The house of sub/dom roleplay
Do you want to get first-hand experience of how sexually frustrating it is to be submissive? Then, go right on ahead and endure the painful pleasure a slutty dominatrix offers. Most guys have a boring, 'normal' sex life, so we understand how frustrating it is to want to spice it up yet your real-life partner only wants to do missionary. Try our domination phone sex chat lines and text sex services where you can choose your own preference of horny bitch. The best part? You can change doms every day or every hour.
You'll eat your cum and swallow hers too. She'll be the one to command you in the most brutal way imaginable and even make you feel like a dog while following her every command. No, you don't need sex toys, as our horny doms know how to fill your head with incredible images that feel real while you talk. Don't worry though, there will be a safe word for you too, just so you won't die with your cock hanging from exhaustion.
Beg And Gag On Your Own Cum
The fun part of having a dominatrix is that they'll test your limits and restrictions. You'll experience extreme humiliation and excruciating pain that only these expert sissy-fuckers can inflict. You better brace yourself as our badarse dominatrix knows how to make do with what you have around you. May it be in your office, bedroom or even a tiny loo, she'll make sure to use everything around you to both humiliate and cause catastrophic pleasure on your bulging cock.
To make it more interesting, you can go for the text sex chat that gives you exclusive access to explicit slutty pictures and videos. Oh, you'll definitely have to send her embarrassing photos of you too, as you will need to follow all the things she will tell you, no protest, or you'll get a beating. Domination phone sex, bizarre, extreme, anything goes!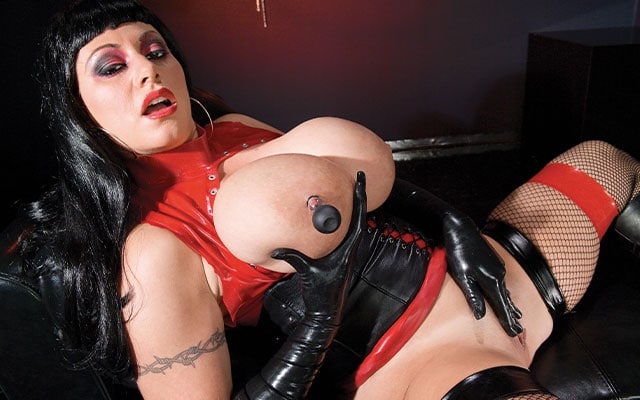 Sex and Bondage
Bossy, controlling, and authoritarian, you'll lick your own cum on her command. The torture, agony, humiliation, and fear of the unknown, our bitchy dominatrix, will give you an adrenaline rush that only you can find here. No one can combine pain and pleasure, so dial our number right now and get your pick among our collection of hot doms. And a word of advice: Choose well because that's the last time you'll have the power to choose. Enjoy!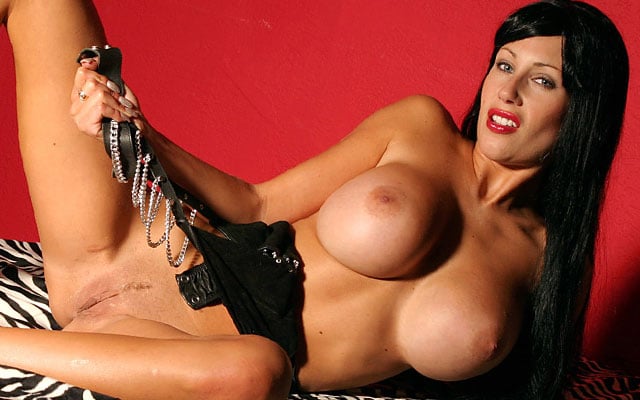 £1.55 per min plus your phone company's access charge.
Texts Cost £1.50 per text received, max 3 replies per text sent. Standard network charges apply for texts sent.
Only Serious Sex Slaves Need Apply
Voted the UK's kinkiest domination phone sex chat, hardcore Pro. Mistresses trained in the power of humiliation, discipline, pain and pleasure.
But if you're ready to submit and do as you're told pick up your phone because the mistress is waiting. You'll experience the full force of the Dominatrix as she'll decide whether you've been good or bad. Either way prepare for punishment.
The mistress also requires you to text her your sins, she'll dish out the punishment wherever and whenever. But, if you're a good boy and allowed to cum you'll get sent some XXX pictures and videos of the Dominatrix in action.
So, get your phone out and call or text now. Remember don't make your Mistress wait.
Domination Phonesex UK
Do you like to be dominated? Have a woman in control of you? We have the biggest selection of British Mistresses ready to put you in your place. They are experts in all forms of domination and fetishes and know exactly how deal with submissive men.  So, what is your poison? CBT, nipple torture, humiliation? Maybe you are a sissy bitch that needs to be dressed up like the little slut that you are and used by your Mistress, her friends too, if you are brave enough. Or are you a maid that needs cleaning duties? Punishments will be given for not doing them to the standard that is required so you have been warned. Simply tell your chosen Mistress what you are into and any limits that you have and she will take over.
BDSM Domination Sexlines UK
How that domination is delivered is the only thing you get to decide. Do you want to hear your Mistresses voice? Telling you what she wants you to do to yourself, describing in explicit detail what she is going to do to you? Our Mistresses really get aroused at controlling a man, hearing his breathing getting faster, knowing when to deliver either the pain or the pleasure for her ultimate enjoyment. If you are fortunate enough to be used for body worship you just might hear your Mistress cum, only if you are good enough though.
UK Domination Sex Text Chat
Perhaps you prefer text domination, being able to read and then carry out your orders, sending proof of your obedience, if you are really lucky then you might get to receive photos of the Goddess that you are serving. The question is, are you worthy? Imagine being able to look at her photos, anytime you want, worshiping her. Reading your messages over and over till you are able to serve her again. We know that you will not be able to wait long between sessions though because she will have you under her spell in not time at all, you will think about her day and night, always wanting more.
UK Phonesex, SAVE and Pay by Credit Card
No doubt you will want to spend as much time as you can with your Mistress and may wish to consider our prepaid option. Choose between 10, 15, 20 and 30 minute bundles, with the 30 minute you get an extra 5 minutes on us, you lucky sod! That way you will always know how much time you have and any unused minutes are saved for your next call. Credit card phonesex from as cheap as 86p per minute, buy your TalkTime now and save, don't miss out on this great offer!
Sex Text Chat – from ONLY 85p a Message
You can also save money on your texts, Choose between 10, 20, 30, 40, 50 and 60 text bundles, and again we are being kind because with the 60 text bundle you get an extra 10 texts FREE! Fancy that? Text messages, hardcore photos and videos from only 85p each, buy your sexting credits right now! Then text your Domination Mistress and be ready to submit to her every desire. You don't have to use them all in one session, any remaining texts will be stored in your account.
UK Domination Phone Sex – it's pure BDSM
Whatever you're into, whatever your kink or fetish, you're are sure to satisfy your secret desires here at PhoneSexUK. Hardcore strict domination Mistresses are waiting for your call or text right now. Be afraid, be very afraid.